Counties Covered Flat Fee MLS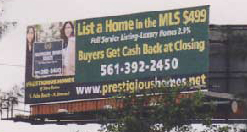 ===============================

Flat FEE MLS Service -


=================================

Palm Beach county
Broward County
Martin Couty
Port St Lucie County
Miami Dade County

===================================


And all cities in the above counties are covered !!!


An Example of some:
Miami , hallandalle , hollywood, Fort lauderdale , Pompano , Weston,
Light House Point, Deer field , Boca Raton , WPB, Lake worth , Palm Beach Gardens , Wellington

and
Many More Cities in the Counties Listed at the top of the Page!

======================
We are members of these MLS boards Below and more and more







Miami Florida

South Florida


==================================================
Read how the MLS Listing Service works and Saves Sellers Thousands
==============================================



Realtor.com

News: Learn about the NAR, IDX and Realtor.com
"Click Here and "UnderStand Realtor.com"
Realtor.com powers dozens of sites
like the below chart shows

We also offer For Sale Signs with Our Logo "Prestigious Homes Realty " and
See our special "For sale Sign"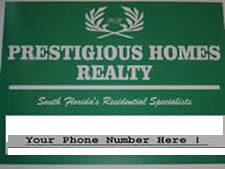 your phone number!
list home in the MLS in charlotte county - manatee- venice florida
list property in the MLS charlotte county - manatee- venice florida
Phone 561-392-2450 Please in In Central and North Florida Only 561 392 2450 m-f 9am to 5pm & Sat 9am - 2pm
Start THE Process Here
Click
Links to other pages and Sites and our partners
Click Here
Close [X]
Other links from various other Sites
Loan Programs Financing Bad credit loans on single family homes Equity based loans Rates start at 7.9% call 561 392 2450 in broward and palm beach county
rentals- yearly rentals - rebate rentals - seasonal rentals in south florida
Optimization Nation
Offers several tips, tricks, and search engines secrets to get your web site to the top of the search engines in a short period of time.
cash for your home in palm beach - property in palm beach county Cash for your home in -south florida - cash for your home pompano cash for your home Lantana - cash for your home west palm beach cash for your property palm beach county - broward county 561 392 2450
Sell Home By Owner Advertise Real Estate on the internet Realtor.com , AOL, MSN , Excite , Yahoo , and more all 52 States, except Florida . And Real Estate investing
Central Florida flat fee mls Orlando tampa areas
www.prestigioushomes.net prestigious homes
prestigioushomesflatfeeservices.net
Flat Fee MLS listing service we list home in the MLS in the state of florida miami to port st lucie
Discount Flat Fee MLS Service West Palm Beach
Flat Fee MLS, list your home in the multiple listing service (MLS), and Realtor.com. west palm beach. other links

MLS Listing Service Florida Discount flat fee MLS listing service
Boca Raton FL, MLS Listing service south palm beach county florida
movies, links awards, comments
ABOUT REALTOR.COM AND HOW IT WORKS Realtor.com is not the MLS , but a mirror image and we put your property - home in both the MLS and realtor.com and Realtor.com powers dozens of webs site through the internet !!!!
( your home is always in the correct MLS service with our company Multiple Listing Service )
Other links from various other Sites
Gambling casino online at gamblingplanet.org
Orlando flat fee MLS , MLS flat fee realtor
MLS Real estate Services discount. Prestigioushomes.net prestigious homes flat fee MLS services .net
Flat Fee MLS listing service

The cars
real estate
yahira movies music u tube MLS
MLS Fee & Oompa Loompa song Willy Wonka's chocolate factory
www.prestigioushomesflatfeeservices.net/real_estate_links.html swap links link directory
ready on notice We buy homes in south florida, we sell homes in south florida buying and selling homes prestigiousboca - Prestigious Homes of
Boca Raton Real estate, realtor, Realty Boca Raton Delray Beach, florida
Real Estate, realtor REAL ESTAE MLS FLAT FEE
simba the dog and nanna the cat
ron's picture page actors movie
great deals in central florida
Flat Fee Realtor, Orlando Flat Fee MLS rebate realty program in south florida get paid to rent through us- click here -
Riverside Real Estate
California Based Real Estate.
Loans hard equity loans south florida Palm Beach county Broward County
Close [X]