Boca Raton Real Estate
Serving south florida Boca Raton, Parland, Delray Beach, Boynton Beach, Highland Beach

Site best viewed at
1024 x 768
Resolution














A Million Dollar
Example
--------
Our Experience
------
Real Estate Info
and Tips
Ready On Notice Consulting Services
DBA:
Prestigious Homes
Realty

Real Estate
listings
sales
1251 SW 19th St
Boca Raton, FL
phone

561-392-2450
fax
561-392-0557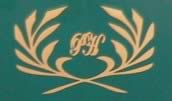 PRESTIGIOUS HOMES REALTY
of Boca Raton
Real Estate Boca Raton
luxury real estate
Serving South Palm Beach County
| | |
| --- | --- |
| | |



fees below based on 3% to selling agent
rebates adjusted if less

Buyer must give agent a $500 upfront fee
which with be
refuned after buyers home is closed and commssions paid





List Price of Home

Total Commission if
at 3%

Prestigious Homes
Portion

Buyers Advantage Rebate

$150,000

$4,500

$2,250

$2,250

$250,000

$7,500

$3,750

$3,750

$500,000

$15,000

$7,500

$7,500

$1,000,000

$30,000

$15,000

$15,000
With the professionalism, integrity, local market knowledge, services, and buyers rebate Prestigious Homes offers, you would not want to buy a home through any other realtor.

Our Rebate Program consists of:
Allowing you A BUYER to search the MLS
Consultation on the market pricing in the area of your interest
A list of important items to notice during your home viewing
Prepare all contracts and disclosures needed for your purchase
Help you understand the sales contract and disclosures
Negotiate the sales price and terms for you
A Bank with competitive financing to pre-qualify you
Rebating the buyer (YOU) up to 50% of the commission that we receive from the seller


Sellers
READ THIS

The best way to sell your home on Realtor.com is with the....
BUYERS ADVANTAGE PROGRAM

Sellers' when your home is on Realtor.com
under the Buyers Advantage Program. It gives buyers an Incentive to
call on your home,
Without costing you any more money

The commission you have offered in the MLS
will now be used to attract buyers on realtor.com.

Prestigious Homes offers half of that commission back to the buyer in cash, thus making your home much more attractive than other comparable homes on realtor.com. Note all homes on Realtor.com are placed thru Realtors. When a buyer is looking at 2 or 3 properties in your area and then wants to contact someone,they will contact the realtor from the other properties. Thus, Realtors can show your property or anyone else's home and earn a commission. BUT if he has his own listings he will push these first. To avoid this we have come up with Buyers Advantage. By having your home in The Buyers Rebate , this ensures that a buyer will be shown and strongly motivated to see your home. This will put your home over any competition in Realtor.com

Buyers will actually be calling the office which will make them feel more at ease to express themselves and will be able to receive all the services that a real estate company can provide including direct contact to our lenders AND HELP WITH TITLE WORK (without costing you the seller, a dime more than you have offered in the MLS).

This is The # 1 way to attract buyers to your home more quickly on Realtor.com

available only in Palm Beach and Broward county

please don't pass on this opportunity
Buyers get cash for buying a home
Cash back at closing
Refund the buyer
Rebate realty

We rebate the commission back
We give you half our commission when you use us to purchase a home

We pay closing costs
services offered in palm beach and broward counties
Boca Raton, Delray Beach , Boynton Beach , Highland Beach Floirda


Why use a realtor/real estate agent?


One of the most complex and important financial events in peoples' lives is the purchase or sale of a home or investment property.
Realtors, real estate brokers and sales agents have a thorough knowledge of the real estate market in their area and community. They know which neighborhoods will best fit clients' needs and budgets. They are familiar with local zoning and tax laws and know where to obtain financing. Agents and brokers also act as an intermediary in price negotiations between buyers and sellers.



Please contact us if you are interested in getting money back at closing…
Certain restrictions apply …to find out how this can work for you call
1-888-550-6894.

List and sell luxury homes in south floirda
Boca Raton Real Estate company
Home | About Us | Sellers | Buyers | Featured Listings
MLS Search | Financing | Title and Closing Fees | FAQ
Testimonials | References | Contact Us | Terms of Use
Prestigious Homes of Boca raton
Prestigious homes Of west palm beach
List home in MLS Palm beach and broward counties
Boca Raton , Coral Springs, Parkland, DELRAY BEACH , HIGHLAND BEACH , West Palm Beach --AREAS
List and sell luxury homes in south floirda
Boca Raton Real Estate company
myspace.com and flat fee mls and Blog

other links

Cash For Your home and Internet Advertising . Sell home by owner.net sell home by owner , internet advertising
Prestigious Homes Realty Flat Fee Realtor MLS Multiple Listing Service Prestigioushomes.net prestigious homes
prestigioushomesflatfeeservices.net Flat Fee MLS listing service
Florida Counties:
Flat Fee MLS Realtor Miami | Flat Fee MLS Realtor Orlando
Broward Flat Fee mls | Flat Fee MLS Dade | Flat Fee MLS Hillsborough |MLS Lake |
Flat Fee MLS Realtor Martin | Flat Fee MLS Realtor Palm Beach County
|Flat Fee Realtor MLS Orange | Flat Fee Realtor MLS Osceola |
Palm Beach and Broward Flat Fee Realtor MLS, Multiple Listing Service
| Pasco | Pinellas | Polk | Seminole | Flat Fee MLS Realtor Port Saint Lucie | Volusia

Swap links Real Estate link exchange
Copyright 2002 Prestigious Homes Realty. All Right Reserved.


Prestigious Homes of Boca Raton


Prestigious Homes
of Boca Raton

Prestigious Homes Realty
of Boca Raton
One Time (MLS) LISTING
$ 299 in Palm beach and broward counties
See what kind
of savings we can
offer ..
look at this Example
How can we do this?
click here
One Time (MLS) LISTING
$ 299 in
.....
NO ADDITIONAL COSTS
---------
OR
HAVE US DO ALL THE WORK.

FULL LISTING SERVICE
START AT
3.9 %
BOCA RATON, DELRAY BEACH, Boynton HIGHLAND BEACH AREAs
On select properties

Gated communities
fees slightly higher
List home in MLS
Boca Raton ,DELRAY BEACH , HIGHLAND, Parkland, BEACH , West Palm Beach AREAS
List your home in the mls for a set price