Prestigious Homes Realty
list home for sale
Boca Raton, ft lauderdale
******
SERVICES
OFFERED
Prestigious Homes Realty
list home for sale
Boca Raton/ Delray/highland/manalpan ft lauderdale
******
SERVICES
OFFERED
sell a home
Full Service Listing
Reduced Commissions
Full service listing
start at 3.9% !
prestigious homes
this service on Qualified homes.
National Advertising, International Connections
Experience
sell a home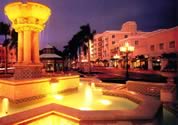 Full Service Listing
services we provide:
Exceptional service from beginning to end

Having a mediator (Realtor) to act as a buffer in a real estate transaction is one of the most important and highly valuable benefits.
Many deals have been saved due to realtors, where as if a buyer and seller were to do their own transaction, disagreements and personality conflicts can yield to tempers that kill deals. The seller doesn't have to deal directly with the buyer, this makes the showing and negotiating process much more effective and non-bias.

We will meet with you at your home to evaluate, measure and provide a comparative market analysis (CMA) of homes recently sold in your area to give you, the seller, an idea of prices in your market area.

Your home is placed in the Regional MLS.

Your home will appear in Realtor.com. A world wide search engine used to view homes for sale. Internet listings come with up to 6 pictures.

Home is placed in our Buyer Advantage Program, which lets a buyer earn half of the selling commission when they buy your home through us.

Take calls & schedule appointments with buyers and Realtors.

Keep you informed of inquiries, showings, and advertising on your property.

Pre-qualify buyers for the purchase of your home .

Property is placed on our site with a picture, which is widely advertised.

Real estate contracts and all-important disclosures thoroughly explained to you.
Help with or review all inspections associated with the sale of the property.
Negotiate, write and review with you, sales contract for your protection.

Real Estate sign (If allowed in your area)

Local advertising (newspapers, real estate magazines)

National adverting and international adverting is optional

Hold Open House if allowed in your area

Professionally written, full-color Property Brochures to be distributed to specific target markets and areas

Virtual Tours of your property optional.

Plus other innovated ideas to sell your home quickly and save you thousands!
Call today 561 392 2450
email at prestigiousboca@aol.com
attention Ron

other services
Flat fee listing
list your home in Multiple Listing Service (MLS). From only $299.00 list property in the MLS and Realtor.com Boca Raton, Florida