Sell Home by owner
with help from
a Realtor !!
For sale by owner Site
Sell Home by owner
If you need help /questions phone
1561 392 2450
Links

Ready On Notice Consulting Services
DBA:
Prestigious Homes
Realty
1251 SW 19th St
Boca Raton, FL
phone

561-392-2450
fax
561-392-0557


Prestigiousboca@aol.com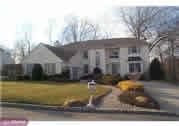 " Sell Your Home On The Internet! "
Realtor.com is the #1 site on the internet
that people use to find a home, and is seen on AOL
home search
Realtor.com is only available through a realtor.
Since we are florida Realtors we list your home here
locally to get your home in Realtor.com with your info about your home and your contact information
without paying a commission.
if
AOL home search is powered by realtor.com ,
so homes show in AOL as well
1st step in getting your home on the internet & Realtor.com
Yahoo is available to at a small
additional charge Of $45
Full list of Services

Find a place to rent in south florida palm beach county and broward, dade
Home |Buy the service| About Us | FAQ|
|Contact Us | Terms of Use| Links
|Search properties|testimonials

Copyright 2002 Prestigious Homes Realty. All Right Reserved.
other links

hi
What you get for $99
Five Months on..
1.Realtor.com and AOL
with up to 6 pictures
See example Click here
2. harmon Homes
with up to 6 pictures
3. An ad on
Here on sellhomeby
owner.net

-----
and
Yahoo
at a small additional cost